A cybersecurity competition
The ECSO CISO Choice award aims to provide late-stage European cybersecurity companies with international recognition in the eyes of potential buyers and business partners.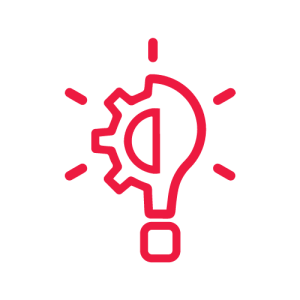 The CISO Choice Award with its international recognition, serves as a powerful catalyst for European cybersecurity companies seeking to establish their prominence in the European and global market. By showcasing exceptional achievements and innovations, the Award not only bolsters the reputation of the recipients but also instils confidence in potential customers. As European cybersecurity struggles with the challenge of expanding their customer base beyond their home markets, this recognition acts as a valuable endorsement, opening doors to new opportunities and facilitating growth on an international scale. Through the CISO Choice Award, these companies can transcend the barriers of a competitive market and pave the way for a broader, more impactful presence in the cybersecurity landscape.
The winner of the CISO Choice Award is selected at the final ceremony, which is held annually by ECSO and selected partners in parallel with the ECSO STARtup Award. A European Jury, consisting mainly of CISOs, will evaluate pitching companies based on predefined criteria set by ECSO and select one as the winner of the Award.
European cybersecurity providers are nominated for the Award at every Cyber Solution Days event, competing for the ECSO CISO Choice Award to win the main prize, complemented by:
One-year free use of ECSO's CYBERSECURITY MADE IN EUROPE Label

One-year free access to ECSO's Marketplace

One-hour coaching session with one of the Jury members
To compete in the final competition, companies must first be selected at one of ECSO's Cyber Solution Days. Discover the next Cyber Solution Days near you and apply to pitch your solution at the event. At every Cyber Solution Days event, up to two nominees will be selected to compete in the ECSO CISO Choice Award.
Firstly, the fragmentation of the European cybersecurity market slows down the internationalisation activities of European cybersecurity companies in Europe before they even try to enter global markets.
Secondly, while Europe is open to innovations, it is generally more challenging for European cybersecurity companies to establish themselves on the market and get market references in Europe.
Lastly, Cyber Solution Days are designed to bridge the demand and supply side of the cybersecurity market. It aims to bring end-users and integrators closer to cybersecurity providers in a curated manner.
To find out more about the initiative we invite you to follow ECSO's STARtup Award on YouTube and Flickr, and to subscribe to ECSO's newsletter.