Join the European CISO Community
The right place to be in European Cyber Security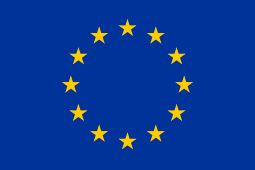 ECSO is a proud partner of the European Institutions
The European Cyber Security Organisation (ECSO) is a European, cross-sectoral membership organisation that contributes to developing cybersecurity communities and building the European cybersecurity ecosystem. ECSO federates the European Cybersecurity public and private sector, including large companies, SMEs and start-ups, research centres, universities, end-users and operators of essential services, clusters and associations, as well as the local, regional and national public administrations across the European Union Members States and the European Free Trade Association (EFTA).
Discover the upcoming cybersecurity events in Europe
Stay informed about the latest cybersecurity news in Europe
[elfsight_twitter_feed id="1"]
Discover our latest cybersecurity publications
Explore current and future challenges related to IoT cybersecurity at technical and policy level
Discover our recommendations
Tap a wealth of opportunities in
the European Cybersecurity
with legislators and decision makers at EU and national level
with the European cybersecurity community
to investments and funding opportunities at EU and national levels
information and best practices with your counterparts
the lead in proposing new initiatives and services to build the European cybersecurity Market
Make your voice heard in Europe!
ECSO Members have access to Working Groups, Task Forces and expert groups where to work on different aspects of cybersecurity, and much more.