Discover our Working Groups, Initiatives,Platforms,
Task Forces and Committees
Get involved in a set of concrete actions
With its six Working Groups, ECSO covers cybersecurity at 360 degrees, from standards to education, from investments and markets to communities of experts such as CISOs, and more.

Each Working Group develops concrete and unique activities that address the most pressing cybersecurity challenges via events, competitions and compilations of resources ready to use and make a concrete difference in the world of cybersecurity, and not only.

Discover our work, and find out how you too can get involved with ECSO!
The Working Groups, Initiatives, Task Forces and Committees are composed of ECSO
Members, deal with cybersecurity priorities and tackle issues defined by ECSO's Board of Directors.
Initiatives and Platforms are concrete actions that address specific topics within different Working Groups.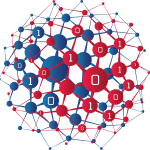 COMING SOON
ECSO Marketplace
Committees and Task Forces
Together
for a strong
European cyber community