National Public Administrations Committee
This is a group of national public authority representatives whose goal is to set targets, propose actions and provide opinions and feedback on ECSO's strategies, activities and results generated. This group supports the management of ECSO and provides strategic guidance on a European R&I agenda and on industrial policies.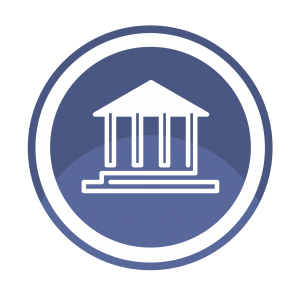 Represent: Ensure an appropriate interface for exchanges between ECSO Countries and the adequate representation of national public authorities within ECSO.

Advise

: Provide opinion and advice on a periodic, voluntary basis to ECSO's Board of Directors, ECSO's Working Groups and any other groups on the policies and programmes that are relevant to realising the goals and deliverables of ECSO, bringing a governmental perspective.
Support the definition and implementation of a European industrial policy on cybersecurity, in all its dimensions, as well as the definition and implementation of ECSO's Strategic Research and Innovation Agenda and of ECSO's Multiannual Roadmap into the R&I Work Programme.
Facilitate the inclusion of a cybersecurity dimension in digital issues, in particular in vertical sectorial policies (e.g. transport, energy, etc.) and facilitate the understanding and awareness of cybersecurity technology developments.

Liaise

with intergovernmental groups put in place at European level, as well as with ENISA.

Promote Public-Private Partnerships

and approaches within ECSO countries, identify PPP representatives of national cybersecurity industries in ECSO countries to develop national and European dialogues, and share knowledge about ECSO Initiatives at national level.
The EU Agency for Network and Information Security (ENISA), with the support of the ECSO Secretariat, provides the secretariat of the group.
The ECSO NAPAC is composed by two groups with different compositions: the Governmental Advisory Group (GAG) and the R&I group.
The Governmental Advisory Group (GAG)
This group includes representatives from EU Member States' national administrations dealing with industrial policy related to cybersecurity (e.g. NIS competent authorities as foreseen in the NIS directive).
This group gathers national representatives from the public sector, from each country represented in the mentioned Programme Committees for the definition of the respective Work Programmes.
NAPAC meetings are held at least twice a year and are scheduled back to back with the Council's Horizon Working Party on Cyber Issues meetings in Brussels.
Latest Committee publications